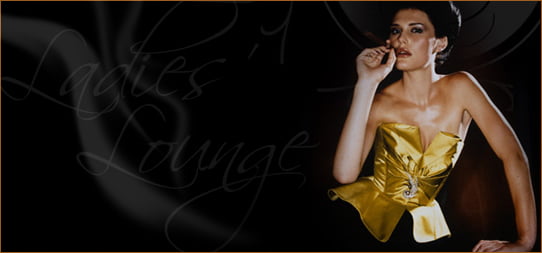 Text By: "The Cigar Lovers Diary"
Power is Sensuous… We like Sensual Pleasures
Women speak of experiencing a sense of Freedom, Power & Moxy and are viewed as either an independent thinker or a romantic femme fatale.
Women have made powerful advances in the corporate world which
was male dominated for so long. Women add a certain "Class" of their own to this Gentlemen's industry. They are not afraid to indulge in relaxing pastimes once enjoyed only by the opposite sex.
The ritual of lighting a cigar and savoring the complex tastes of a well aged and properly treated smoke can be a wonderful focus for relaxation and meditative reflection on the pleasures of here and now rather than the demands of a busy schedule.
——————————————————————————————————–
Famous & Power Women
Cigar Smokers
Catherine the Great- was born in 1729. She loved smoking fine cigars and bands are her invention. The bands were made to keep her royal fingers from getting stained with tobacco
Marlene Dietrich
Bonnie Parker, of Bonnie and Clyde infamy
Annie Oakley
Lillian Russell, WW11 pin-up
Madonna
Jodie Foster
Whoopie Goldberg
Today women account for more than forty percent of the retail cigar dollars… The Cigar Association estimates that there are now half a million woman cigar smokers!
The cigar symbolizes power, privilege and prestige as far back as when the conquistadors introduced tobacco to the European nobility in the 1500s.
See our selections under "Flavored Cigars."