You might be surprised how many different types of cigars you may run into, especially if you just started your cigar smoking journey. Even a cigar's body already consists of three different parts. And regardless of how you want to enjoy your cigars, knowing the cigar basics will somehow enlighten you.
So let our Cigar 101 begin!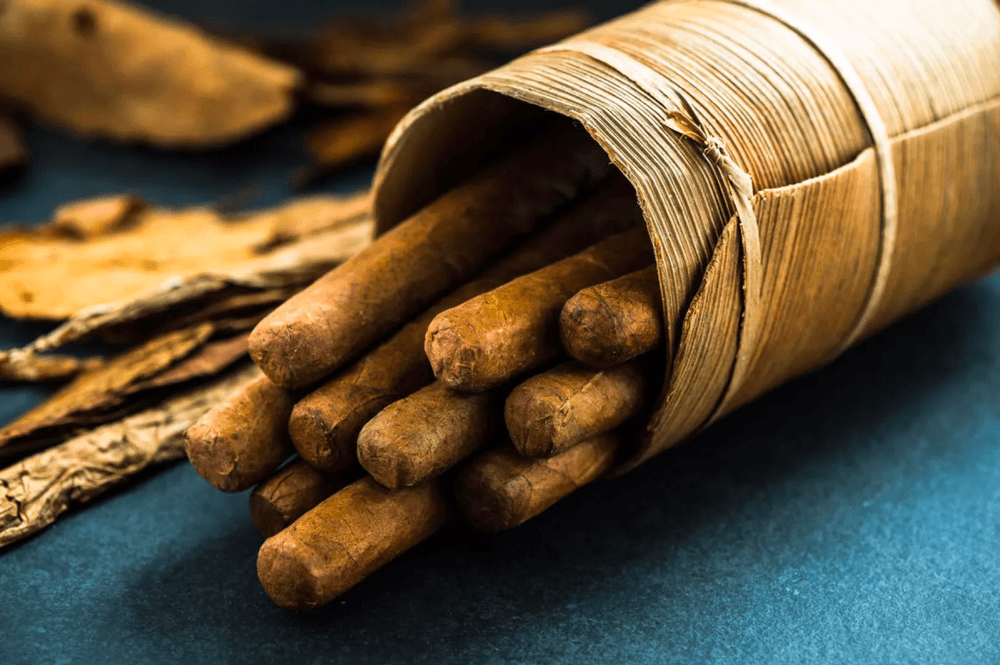 Cigar Basics: Understanding Your Precious Rolls of Tobacco
Here's a basic guide into getting to know your stogies more while taking the time to enjoy them.
Cigar Basics: Parts of a Cigar
A cigar is made up of three basic parts – the filler, the binder, and the wrapper. But aside from these three, there are also three more that you need to know as well.
Filler
The filler is basically what's inside a cigar.
Binder
The binder is what holds the filler together.
Wrapper
The wrapper is the tobacco leaf that is wrapped around the filler and the binder to hold them together.
Cap
The cap is what covers a cigar. It is where you cut a part of your cigar off in order to smoke it.
Foot
The foot is on the opposite side of the cap where the label is placed. It is also where the magic starts to happen as you light your cigar.
Band
The band is the label of which brand of cigar do you have. Cigar Basics Tip: There is no need to take off the band right after lighting your cigar. You can wait until the ash gets close to it instead.
More Tips on Cigar Basics
Purchasing
When making your first purchase, make sure not to do it randomly. Always ask the staff at your local cigar shop. They will most likely give you a mild flavor at first before transitioning to a stronger one.
It is also most recommended to get your cigars from a trusted cigar shop and not just from any convenience store. Purchasing online from a reliable shop is another great option.
If you need help in choosing the best cigars for you, then your folks here at Mr. G's Cigars are willing to assist you.
Cutting
Next on the list of the cigar basics that you need to know is how to cut your stogies. Always remember that if you happen to cut your cigar at the wrong part, it will most likely ruin the experience regardless of how expensive your cigar is.
Only cut a small portion of the cap located at the head of your cigar. Cutting off a part of it and not the entire cap will make sure that the structure of your cigar will remain intact.
Lighting
When lighting your cigar, position it near and above the flame without literally touching the fire. Next is you need to rotate it evenly to make sure it is equally heated. Wait until the edges of the foot turn black. Then start puffing it to see if it burns through evenly, or if you need to redo the process.
Smoking
It is mostly recommended not to inhale a cigar when smoking it. Or else, you will be overwhelmed by its aroma and taste. And next on the cigar basics that you need to learn is how to smoke it at the right speed.
A cigar is meant to be enjoyed at a slow and relaxed pace and is designed to burn at that rate. On the other hand, if you finish it too soon and smoke it too fast, it will be too hot and become unenjoyable. But if you also do it too slow, there is a possibility that you will end up re-lighting it.
Where to Find Premium Quality Cigars?
If you would like to know the flavor and taste of cigars that best suits you, then visiting our shop is the way to go. We will help you figure out how to start your cigar smoking journey. Our knowledgeable staff knows what to recommend to you, so you can rest assured that you will be taken care of.
On the other hand, if you are already a cigar aficionado, then our cigar shop is the best place to get your premium quality cigars. Aside from our wide selection of cigars, we also have a variety of cigar accessories.
So what are you waiting for? Contact us at Mr. G's Cigars, and let's begin your cigar journey beyond only knowing the cigar basics.