Do you have a friend or family member who loves cigars but doesn't know how to put them out? Or are you simply one of them? Well, you're not alone. In this article, we will show you how to put out a cigar in the simplest way!
How to Put Out a Cigar the Easy Way
When Is the Best Time to Put Out a Cigar
How to Dispose of a Cigar in Public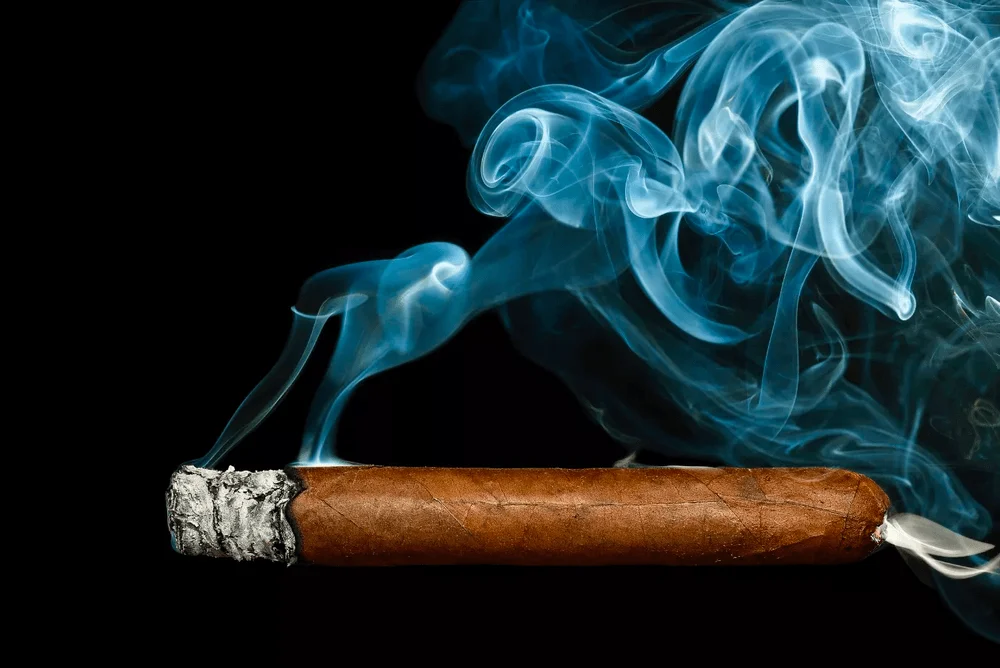 How to Put Out a Cigar the Easy Way
When it comes to putting out a cigar, many smokers follow a simple rule: don't stub out the end. This is especially important when it comes to ashtrays. Stubbing out the end of a cigar can create more smoke, which can lead to a nasty-smelling smoke ring in your ashtray. Instead, gently place it into an ashtray without extinguishing the flame.
Stubbing out a cigar is also considered rude. It is important to be respectful of cigars and the time and effort that went into making them. Respect the tradition and etiquette of smoking a cigar by not stubbing it out, especially in other people's ashtrays.
Also, cigars usually go out on their own after being left in the ashtray for a few minutes.
When Is the Best Time to Put Out a Cigar
There is no definitive answer to this question since it ultimately depends on a person's personal preferences and habits. However, generally speaking, it is advisable to extinguish a cigar when there are about 2 to 4 inches left.
When you first start smoking, it can be tempting to keep going even when you start feeling the urge to take a break. But if you try this approach regularly, you'll eventually get tired and frustrated. So whenever you feel like taking a break, feel free to do so and come back to enjoying it later.
What to keep in mind?
Waiting until you get close to the nub before you put a cigar out is considered a rude practice. Doing so will only look like it has been smoked down to the very end.
It is also important to try not to leave a cigar out in the open air for more than 30 minutes as it can easily become stale and go out.
How to Dispose of a Cigar in Public
When you are out with friends, it can be difficult to not light up a cigar. However, if you want to avoid looking like a stoner and embarrassing yourself in front of your friends, it is important to know how to dispose it properly in public.
There are a few different ways that you can do this:
When you're in a club, you can wait for a staff member to empty the ashtray as they usually do since it is easy for cigars to take up the space in an ashtray.
Observe how others are doing it, especially when you are in an establishment that is unfamiliar to you.
When you're in a friend's home, make sure not to dispose it in the kitchen or in any parts of the house where it will only leave some smell.
Cigars You Will Not Be Thinking of Putting Out
Now that you already know how to put out a cigar, you can now enjoy your cigars without any problem. But the key is finding the one that you will not be considering putting out halfway. The solution? Mr. G's Cigars!
Do you want to know how to put out a cigar? Get to know where to purchase high-quality cigars first. So for premium cigars and tobacco, check us out and don't forget to send us a message.