There's always time to smoke a cigar. The trick to finding time to sit back and relax at anytime is to find the right cigar for the moment. Sometimes, life gets crazy and you don't have time to enjoy a long smoke. We have put together a list of five cigars that are perfect for enjoying when you're short on time. It's those times when life gets most hectic that we need to sit back, reflect, and enjoy a good cigar. Take a look at our quick cigar suggestions from our tobacco shop in Woodstock, Georgia.
Five Quick Cigars that Aren't Short on Flavor or Quality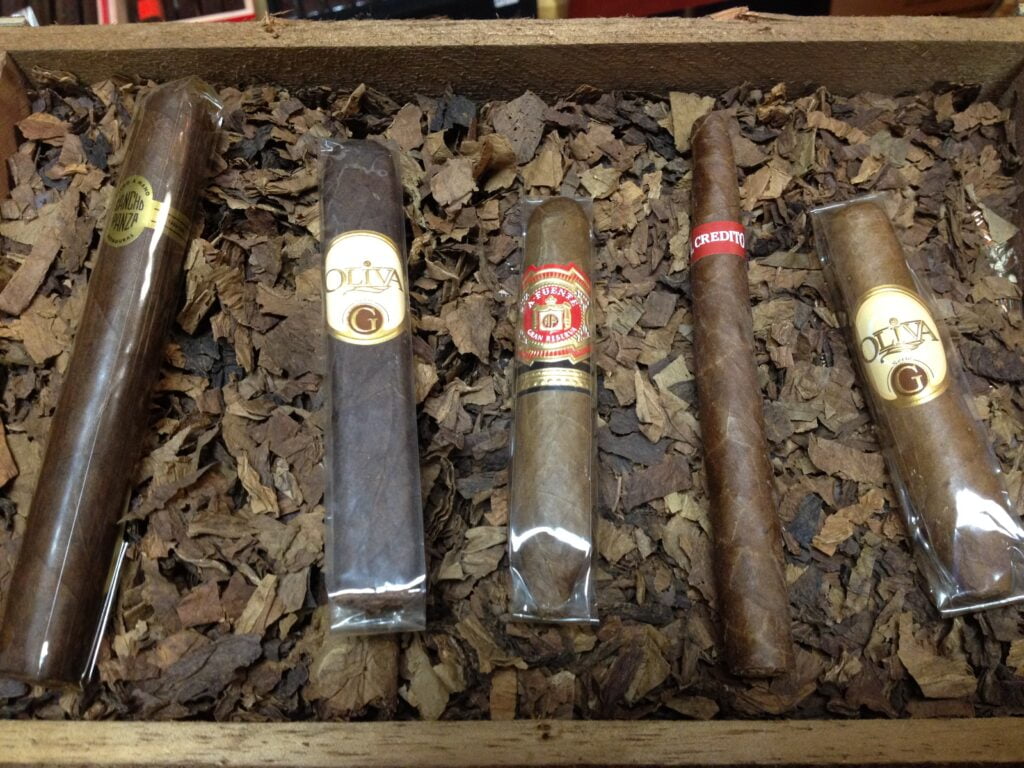 Cigars are listed as pictured from left to right.
Sancho Panza Double Maduro La Mancha Oscuro
Oliva Serie G Maduro Selection Robusto
Arturo Fuente Short Story
El Credito El Perrito
Oliva Serie G Aged Cameroon 

All five quick smoke suggestions that we made come at a great value as well. It just goes to prove that when it comes to looking for a quick cigar, you don't have to sacrifice the quality of your smoke at all.
Do you have a favorite cigar that you save for those moments when you just need to take some time to sit back and relax? Tell us which one you prefer!
Related articles