Parents around Towne Lake are starting to watch their kids take a big step into the next chapter of their lives; marriage. Like any big step or momentous occasion, it's highly suggested that you enjoy some celebratory cigars. One of the newest trends that friends of the cigar shop are telling us is that they keep running into cigar bars at weddings. We think this is a fantastic way to surprise your guests and even the groom.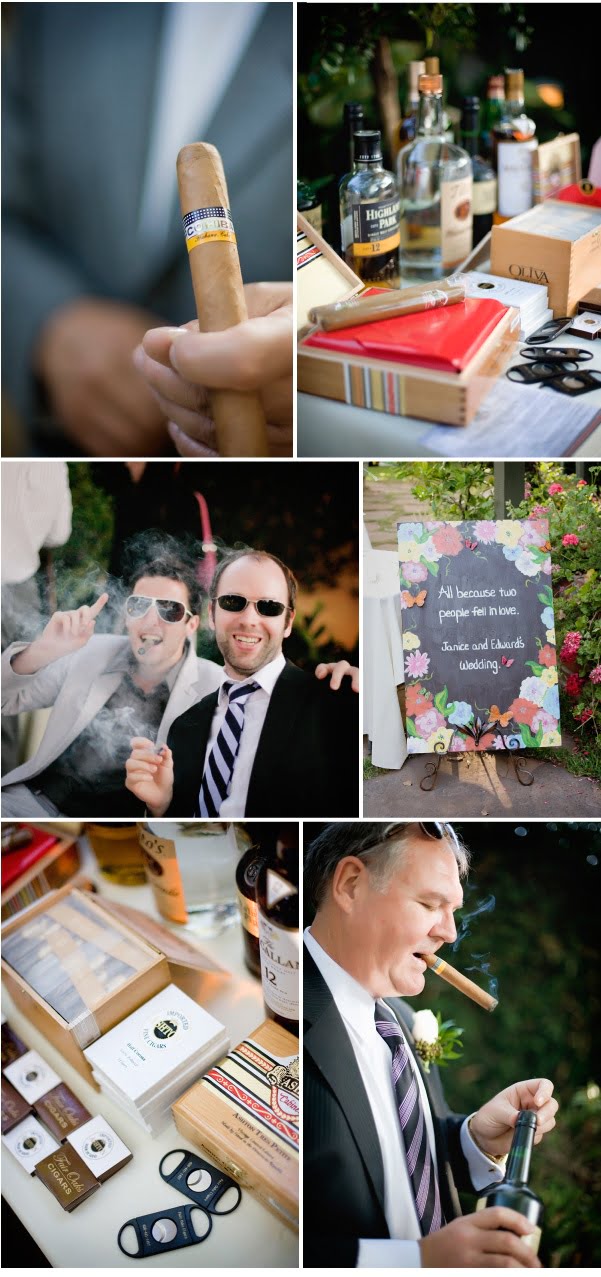 Alders Photography captured a great example of a cigar bar done well. Providing a nice whiskey selection to go along with the cigars was a nice touch as well.
Affordable Cigar Bar Options
Creating a cigar bar doesn't have to break the bank either. At Mr. G's Cigars & Tobacco Shoppe, we offer specials on 20 mix and match cigars and full box purchases, which make it more affordable for you to surprise the groom with an extra special wedding surprise. Remember, there are also some fantastic cigars that are affordable as well. Keep an open mind and plan accordingly. Try providing cigars of all shapes and sizes to meet a variety of people. Many more guests might want to enjoy a smaller cigarillo, which is an affordable option to mix into the cigar bar.
Delivering Fresh Cigars at the Wedding
Many people might wonder how you can keep your cigars fresh while laid out for the wedding. There are a few ways to make sure your cigars aren't damaged before or during the celebration. The number one thing you can do is to keep the cigars out of direct sunlight. If you buy cigars that are packed with the cellophane wrap, keep them wrapped for extra protection. Keep them from extreme temperatures and humidity. If you don't have a humidor to store the cigars in before or during the wedding, you can create a few makeshift humidors. Depending on the number of cigars you want to serve, you can use a few zip lock bags to keep your cigars fresh. If you plan on throwing a huge wedding, you might even want to consider using a coolidor to transport your stash of cigars for the wedding.
If you're interested in incorporating a cigar bar into a wedding or anniversary celebration, ask us about discounts that would help you build a cigar bar to remember!
Wedding Photography by Alders Photography