We all make choices in our everyday lives. Even in the hobbies that we have, we have to constantly make choices. And if pipe smoking is one of your favorite things to do during your leisure time, then you are probably making choices on whether to use tobacco pipe filters or not.
Does the idea of customizing your tobacco pipe ever cross your mind? Or are you hesitant to do it for reasons that only you know? Well, you are not alone. Because the thought of whether having your precious tobacco pipes filtered or not has been a reason for debate for so long.
If you just started your pipe smoking journey, then the different information you get from veterans may overwhelm you. So here's how we can help you decide if filtered pipes are best for you or not.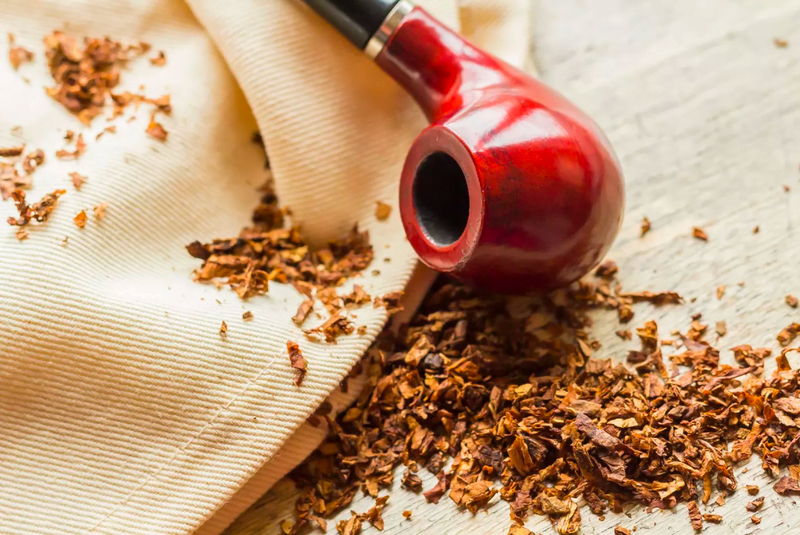 What Tobacco Pipe Filters Are the Most Common?
The following are the most common types of filters for tobacco pipes.
Absorption
The most common pipe filter of this kind is the one with wood inserts. It works by letting the smoke circulate through the filter and the bore. This process allows the filter to distribute more heat as the smoke gets in contact with a larger surface inside. As a result, the smoke cools off and dries out before it even reaches the taste buds.
Absorption tobacco pipe filters don't alter the flavor of pipe tobacco. It is also said to be good at preventing tongue bites. However, some users say that this type of filter is not as effective in removing particles that may harm one's health.
A good example of an absorption pipe filter is the Keystone wherein you will literally put small stones at the chamber of your pipe. The advantage of using this type of filter is you no longer have to spend time sizing your filter to fit the bore. However, using these stones is not ideal, especially for pipes with small bowls. The stones will only take up some of the space that is intended for the tobacco.
Condensers
A condenser is a metal insert that has a small bore on top that you use to put inside your pipe's stem. And the purpose of using a condenser as a pipe filter is to keep the moisture from getting into the stem of your tobacco pipe. Although it is good in keeping the moisture away, this type of pipe filter will give you a hard time cleaning your pipe.
Pass-Through
This type of pipe filter is usually made of a cotton tube that is thick enough to filter but hollow at the center. While other pipe filters of this kind is like a cylindrical container filled with carbon. There are also paper-based and filled with charcoal.
Pass-through tobacco pipe filters are popular for their high absorption capacity. However, its ability to eliminate tar and nicotine affects the taste of the tobacco.
Why Use Tobacco Pipe Filters?
Pipe filters are useful in catching tobacco particles and ash that you may also draw while using a pipe with a larger bore.
The pass-through pipe filter will lessen the harmful elements that you possibly get while smoking.
Tongue bites can be avoided with the condenser and absorption pipe filters. Since they both reduce the amount of moisture in the smoke, you will experience cooler smoke.
Using tobacco pipe filters will usually help keep the original taste of your chosen blends. No smoker will want to experience a sour taste in their tobacco due to moisture build-up.
New smokers will greatly benefit from using a pipe filter. Since the airflow is somehow being restricted, you will not be drawing too much smoke. In other words, it will keep you from overdoing it, especially if you are a beginner.
There are actually brands whose pipes already come with pipe filters. And if you don't use a filter with a pipe that is designed for it, you will only draw a "wet" smoke. Although you can use an adapter to alter your pipe if you don't feel like using a filter.
Why Not Use Tobacco Pipe Filters?
The method of filtering out tar and nicotine may affect how your tobacco will taste like.
When it comes to health risks that come with smoking, some smokers believe that using tobacco pipe filters is only for those who "inhale" their smoke.
Forgetting to take out the filter will have a bad effect on the pipe.
To put it simply, filters make pipe cleaning difficult.
Pipe filters also need to be replaced regularly. And this only means one thing – additional expense.
Tobacco Pipe Filters: Should You Get One or Not?
With the variety of choices that you have when it comes to pipe smoking, it is important to weigh your options carefully. And the best way to know if you should be getting a filter for your tobacco pipe or not is to try using it.
There is actually no right or wrong answer to the question of whether or not you should be using tobacco pipe filters. Because at the end of the day, it all boils down to personal preferences. So explore your options until you find what works for you.
Where to Find the Best Pipe Smoking Accessories?
Mr. G's Cigar is a cigar and tobacco shop that specializes in cigars, pipes, and tobacco. We also have a wide variety of cigar accessories and smoking gear. Our knowledgeable staff will assist you in looking for the best product that you need without going beyond your budget.
We believe that strangers can easily become friends by sharing the same interest in cigars. Aside from looking into which brands are top sellers, we also listen in to our customers' requests in terms of what blends to sell.
Go check out our selection of pipes and tobacco here. Whether you are a beginner or you already consider yourself a cigar aficionado, you will definitely find one from our collection.
If you want to know more about tobacco pipe filters, you may simply send us a message.