When it comes to aromatic tobacco, there are many different types on the market. For those who enjoy smoking tobacco in a pipe, the varieties available range from sweet and fruity flavors to more robust and woody aromas.
Each of these varieties has its own unique experience that can be enjoyed by all types of smokers. There are two main types of tobacco, aromatic and non-aromatic.
What is Aromatic Tobacco?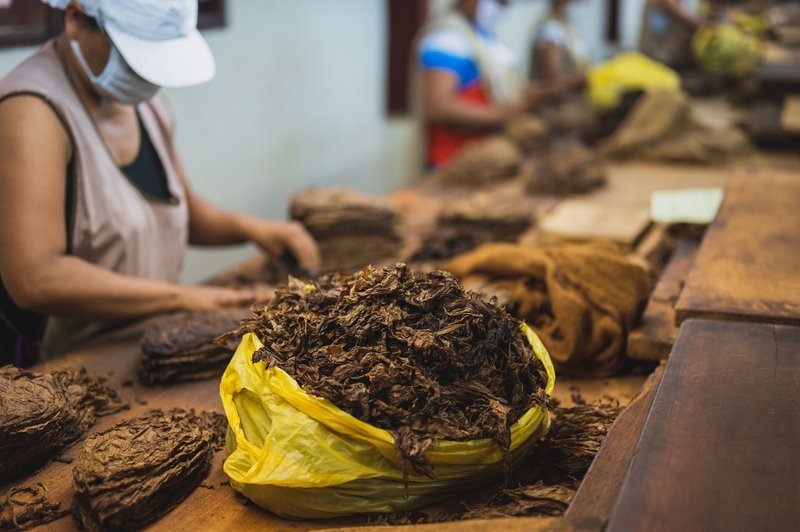 Aromatic tobaccos have been blended with essential oils and flavorings to give them a distinct taste and smell. They often have sweet, fruity or floral scents that can make the smoking experience more enjoyable. Smokers who prefer a mellow yet full-bodied smoke usually opt for aromatic tobacco blends.
Popular aromas include cherry, vanilla, caramel, chocolate, honey and mint. Aromatic tobacco types offer a unique smoking experience that is unlike any other type of tobacco.
What is Non-Aromatic Tobacco?
In contrast to aromatic tobaccos, non-aromatic varieties are less heavily flavored and tend to have a more natural taste. They often have a bolder flavor with notes of wood and earth that can be quite strong.
This type of tobacco does not contain any additional flavoring so it can provide a rich and strong smoke without the added sweetness. Non-aromatic tobaccos are often enjoyed by more experienced smokers as they offer a more intense experience.
Between the two types, it's all a matter of personal preference. Some like the variety of experiences offered by aromatic tobacco types, while others like the classic flavors of non-aromatic tobacco. It's all a matter of finding which one works best for you and provides you with the most enjoyable smoking experience.
Types of Aromatic Tobacco For Pipe Smoking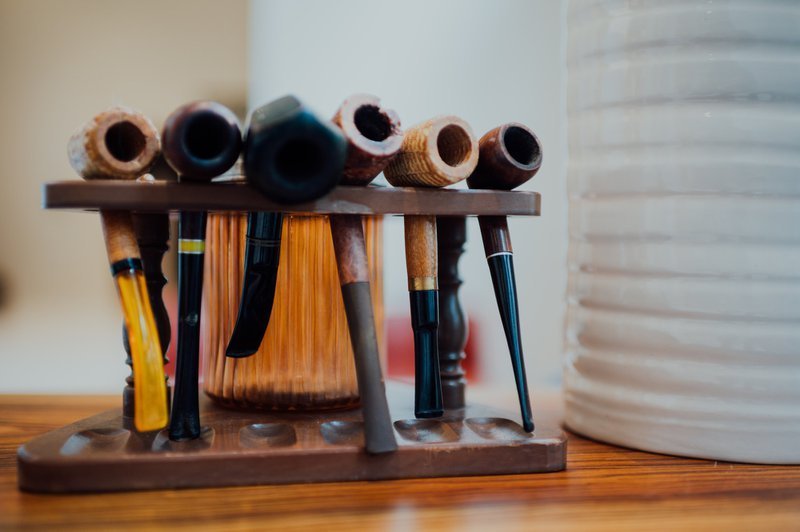 For those new to pipe smoking, aromatic tobacco is a great option because of the range of flavors that it offers. Common types include Burley, Virginia, Latakia and Perique. Burley is a mellow blend that produces light smoke with a slightly nutty flavor.
Virginia tobaccos are sweet and have a hay-like aroma. This type of tobacco is often blended with other tobacco to create a more complex flavor. Latakia is a smokey and spicy blend that adds an interesting taste to any mix, making it a great option for pipe smokers who enjoy more intense flavors.
Lastly, Perique has a distinct fermented fruit and vinegar flavor and creates a smooth, creamy smoke when mixed with other tobaccos. This can be quite intense on its own, so it is often mixed with other tobaccos to provide a unique smoking experience.
For those looking for a sweet and fruity pipe tobacco experience, there are many fragrant blends to choose from. These include cherry, almond, vanilla, and raspberry varieties that can bring out a smooth and soothing flavor during each smoking session.
For those who prefer more robust aromas, traditional mixtures like Latakia or oriental tobacco are recommended. These provide a full-bodied smoke that is both earthy and smoky without being overwhelming.
For those who are new to smoking pipes, trying out different aromas can be a great way to find the perfect blend that suits your tastes. And with Mr G's Cigars wide selection of tobaccos available, it will be easy to find one that is just perfect for your personal preferences!
No matter what type of aromatic tobacco you prefer, we have everything you need to make your smoking experience enjoyable. From mild and subtle flavors to strong and full-bodied ones – we offer an extensive selection of aromatic tobaccos to suit every smoker's needs.
Get Best Smelling Aromatic Tobacco in Woodstock GA
To cater to any type of smoker, we offer a range of high-quality tobacco that can be tailored to suit any taste. Feel free to reach out to us through our contact channels to learn more about our range of tobacco products for a truly enjoyable experience.
We look forward to helping you on your journey of discovering the best-smelling aromatic tobacco for pipe smoking. Please stop by our Woodstock Tobacco lounge.